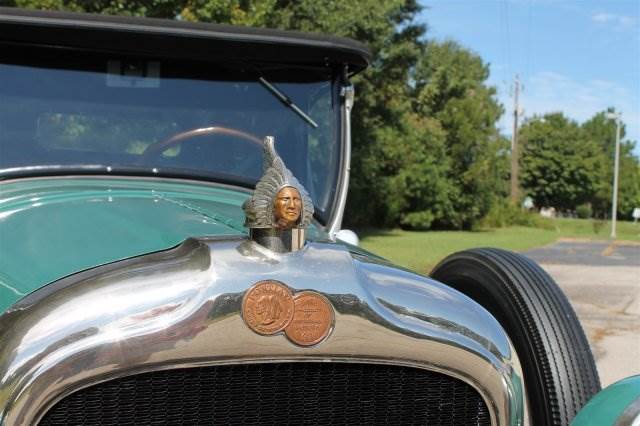 Given that we're writing for the Raleigh Classic Car Auction, we tend to use the term "classic car" rather loosely. We treat it as though it's an all-encompassing designation, and in some circles it is, but other occasions will require you to be more specific. Sometimes you'll want to be able to say whether your car is a classic or an antique or a vintage. But what's the difference?
We can agree that a classic car is old, but that doesn't go far enough. We (the author of this post) drive a 2005 Mazda 3, which is an old car, but it's not what we would call a classic. So let's look at a group with authority, our friends of the Classic Car Club of America. According to them, a classic car is a "fine" or "distinctive" automobile manufactured between 1925 and 1948. The car's country of origin doesn't matter.
That's reasonably specific and likely what some will consider the definitive definition. We can keep going, though. The Antique Automobile Club of America says that a classic car is a "fine" or "unusual" vehicle that is between 25 or 50 years old. This is helpful because now we can include cars from the fifties, sixties, seventies, and eighties. The AACA says anything older than fifty years old is an antique car.
With both of these definitions, we have a situation where we can meld them together and say any car from before 1925 is definitely an antique. Cars made after that point might be classified as both antique and classic. It's also worth noting that to maintain classic or antique status, a car should be repaired and maintained to be as close to as it was when it originally rolled off the line. In other words, don't go crazy with modifications if you're worried about what you call your car.
Perhaps we should have led with this, but the definition that will matter most to you if you're local and trying to register a classic car is the one from the North Carolina Division of Motor Vehicles. The DMV uses the catch-all "antique vehicle" to refer to any car that is at least thirty-five years old (the eighties will have their day ten years from now). We'll discuss titles and registration more in another post.
The winter edition of the 2014 Raleigh Classic is fast approaching, so register to bid if you haven't already. Also check out our catalog and brochure to see what will be up for auction.
At What Age Does a Car Become a Classic?
was last modified:
February 4th, 2015
by