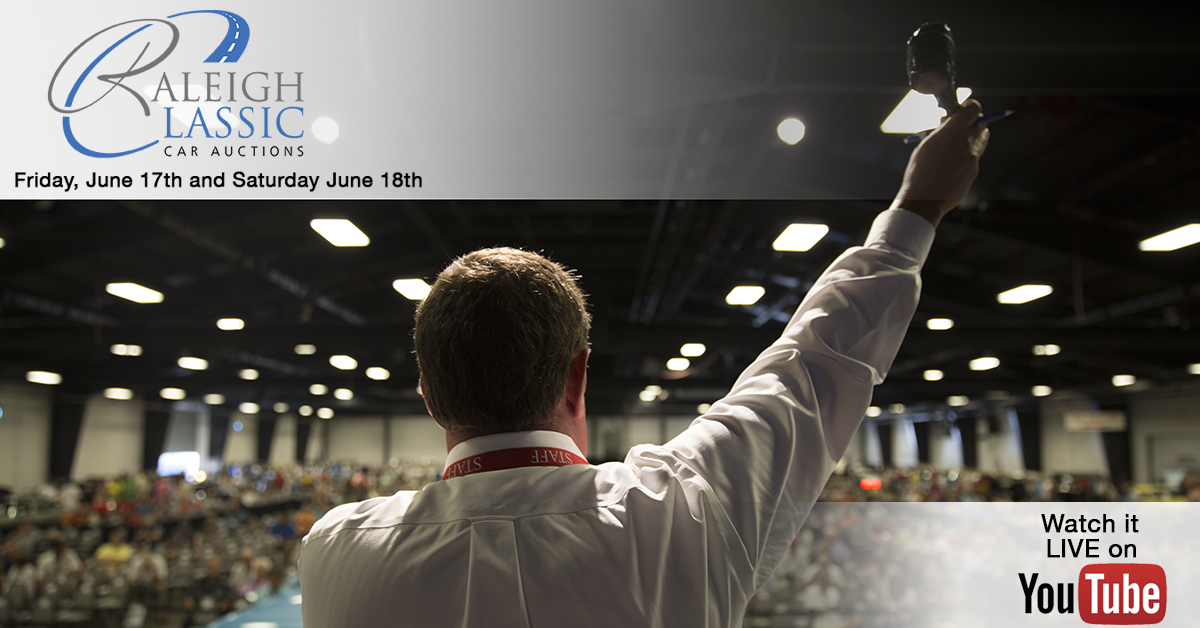 "Phwack, phwack!" The auctioneer's gavel rings out. "$49,000 looking for $50,000. Do I hear $50,000?" He shouts quickly. In the crowd, a persistent bidder gives a subtle nod, "$50,000 ladies and gentlemen, we have $50,000. $50,000 Going once, $50,000 going twice, and, SOLD!" A stunning classic car rolls off the stage and another one takes its place. This, and more is what you'll experience at the 2016 Spring Raleigh Classic.
Who we are
 Here at the Raleigh Classic, we buy and sell the finest classic vehicles from all around the world. Our collection features more than 300 vehicles spanning nearly a century of automotive history, from our 1919 Ford Model T Roadster to our 2013 Chevrolet Camaro SS. Don't forget what's in between, though. We'll also be rolling our split rear window 1963 Chevrolet Corvette Stingray onto the stage. Expect to see the checkbooks flying out for this one.
As well as for this 1966 Chevrolet L79 Nova.
The 2016 Spring Raleigh Classic will take place in the Jim Graham Building at the North Carolina State Fairgrounds in Raleigh, NC on Friday, June 17th, and Saturday, June 18th. Our event is great for car enthusiasts, families, and anyone who can appreciate the nostalgic beauty of a classic vehicle. Below you'll find what you need to know if you'd like to join us.
Interested in bidding? 
Just follow this link to start your signup process, and check out this link for more information on bidding at the Raleigh Classic. The $100 bidder's fee covers your general admission charge, invites you to join us for a special bidder's preview on Thursday, June 16th, and provides a complimentary breakfast and lunch on both days.
 Interested in watching?
For adults, general admission is just $10 for one day, or $15 for both. Kids get in for just $5, or $7 for both Friday and Saturday. Our building is climate controlled, and offers food and refreshments, so we can guarantee we'll keep you well fed and cool headed.
Can't make it?
We know sometimes you can't get away from the house, and that's why we're streaming the entire event live on YouTube! Tune in anytime between 9:30AM and 6PM on Friday, June 17th and Saturday, June 18th to see the auction live.
We hope to see you there if you can make it, and we look forward to watching all those classic masterpieces roll onto the stage and off to their new homes. Happy bidding.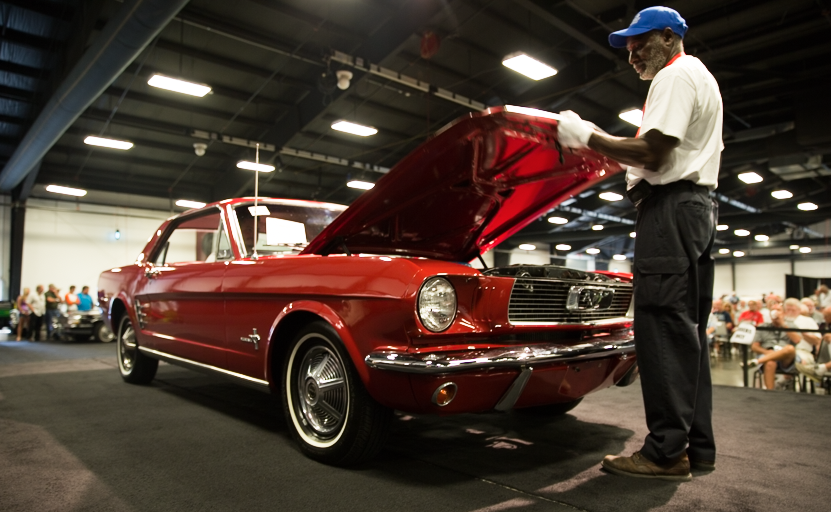 Go Back in Time with The 2016 Spring Raleigh Classic
was last modified:
June 14th, 2016
by