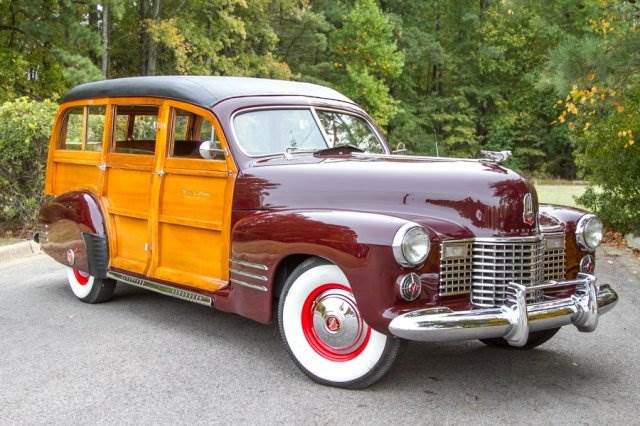 Every now and then, we get a car at Raleigh Classic that is truly one of a kind. This 1941 Cadillac Woody is a prime example of a classic vehicle you will never see elsewhere. We've scoured the web looking for other 1941 Cadillac Woodies, and we haven't had much luck. Most of our searches just lead back to the Woody we have in stock, which led us down a path with some history.
Sometime during World War II, this Cadillac was rebodied with Birdseye Maple and Mahogany by Fred's Truck Body and Station Wagon Builder on Jerome Avenue in the Bronx. We wonder if Woodies happened to be in style during World War II or if preserving steel and other precious resources was viewed as patriotic, and therefore it became stylish. Either way, the original owner of this car felt the need to replace the steel side paneling, roof, and rear hatch for the wooden look.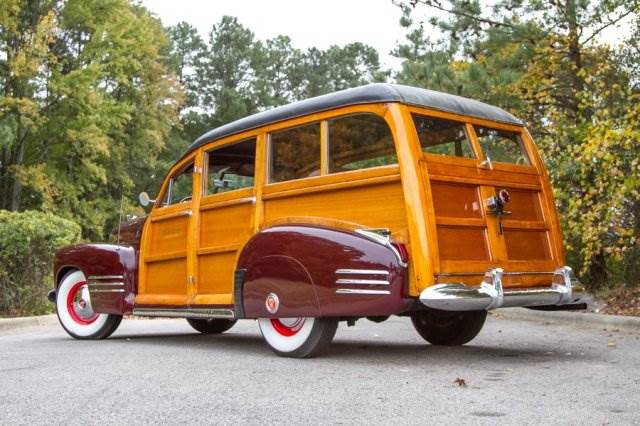 Finding the original owner of this car has proved difficult, but we do know that the car was once in the hands of a George Stockton Strawbridge. Strawbridge was born in 1914, and grew up in Philadelphia, where he worked in his family store for $14 dollars a week.
But Strawbridge longed for more than life as a store clerk. In 1941, just days after the attack on Pearl Harbor, he enlisted as a pilot for the Navy and flew more than 4000 miles. After the war, he watched after his family's store and used this Woody during his summer vacations to Maine with his family. Even just years before his death in 1997, Strawbridge was an adventurer. He bungie-jumped from a hot air balloon at the age of 77, and at 80 he parachuted from airplane.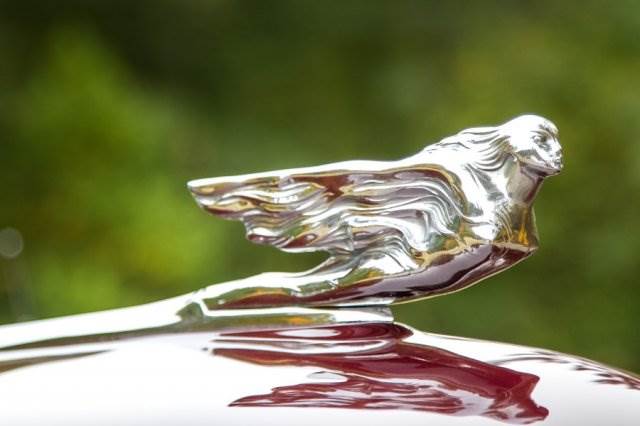 Strawbridge died at 83 after a long life of service to his country, community, and family. He is part of the 1941 Cadillac's legacy, and we're proud to have his car in our collection. What kind of memories will you create with this car? Come see it roll onto the auction block at this year's Winter Raleigh Classic.
Raleigh Classic's 1941 Cadillac Woody is Truly One of a Kind
was last modified:
January 7th, 2016
by