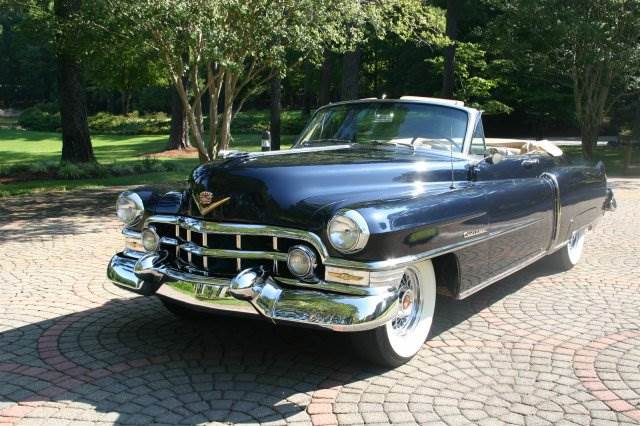 There are a few things we love about old cars. One being their classic styling and another, those old rip-roaring big-block engines. But old cars also have some drawbacks. Almost any vehicle that has survived more than 15 years on the road has some tell-tale signs of aging. But in the case of our 1952 50th Anniversary Cadillac Convertible, nothing could be further from the truth.
The 50th Anniversary 1952 Convertible "Caddy"
To celebrate 50 years of Cadillac, the 62 series was emblemized with a gold-casted "V", and the Cadillac crest. This was Cadillac's third iteration of the 62 series, and is still one of the most popular classic versions of our time. You'll be hard-pressed to find one even close to the pristine shape that our Cadillac is in.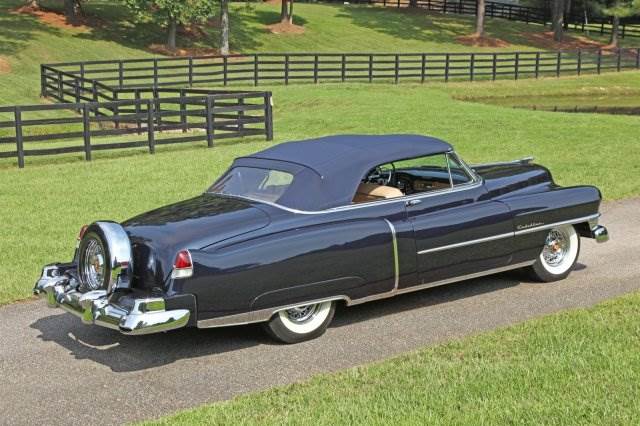 The engine has low actual miles – meaning it has plenty of life remaining – and the exterior and interior have been professionally restored with materials and technology superior to that of the 1950s. The tires are brand new, the leather interior is flawless, and the chrome and stainless steel are of the highest quality. Our 1952 Cadillac Convertible even has power steering, power windows, power brakes, and even a power convertible top – amenities unheard of for its time.
This is a head-turning classic that rides smooth and cruises effortlessly even at highway speeds. The feeling you get behind the wheel of this Cadillac is the closest you'll ever find to driving a brand new one back in 1952 – it may be even better.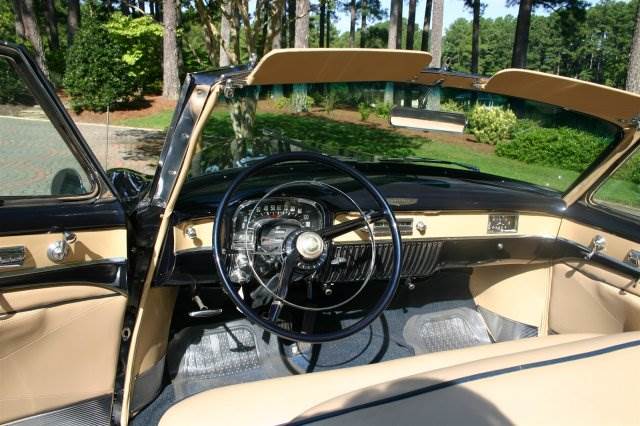 2015 Winter Raleigh Classic
Interested in seeing this car in person, or bidding on it? Come to this year's Winter Raleigh Classic! You can register on our website, or if you're just interested in watching, tickets are only $10 per day for adults and $5 per day for children.
Bring your cameras, and get ready for a great show at the 2015 Winter Raleigh Classic!
This 1952 50th Anniversary "Caddy" is the Coolest Convertible Cadillac Money Can Buy
was last modified:
January 7th, 2016
by