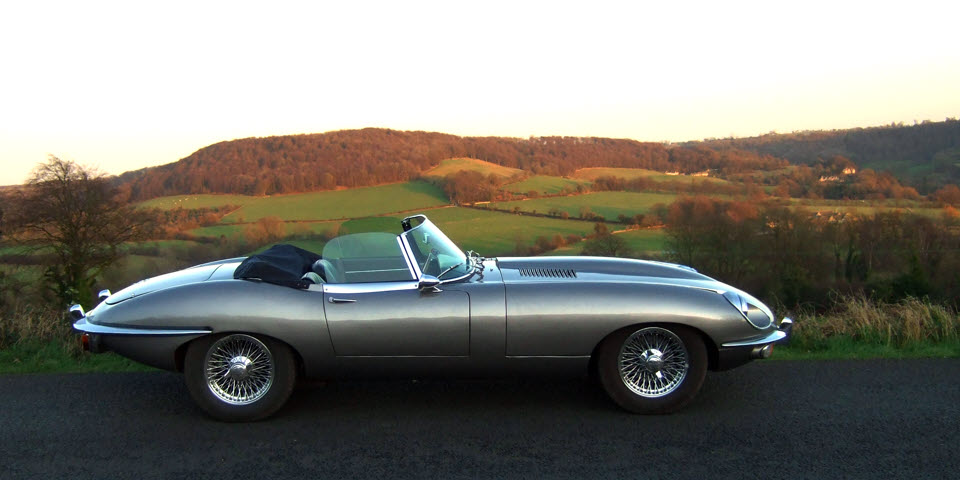 The Jaguar E-Type
Every so often, we at Raleigh Classic get a vehicle that is so spectacular, we never want to see it roll out of our show room. The Jaguar E-Type (also known as XK-E) is a perfect example of that feeling. Apart from being one of the iconic vehicles of the 1960s, the E-Type has a prestigious motorsports background, and a few appearances alongside Mike Myer's "Austin Powers". It's a fabulous vehicle, and what's even more exciting is that it's a vehicle we have in stock.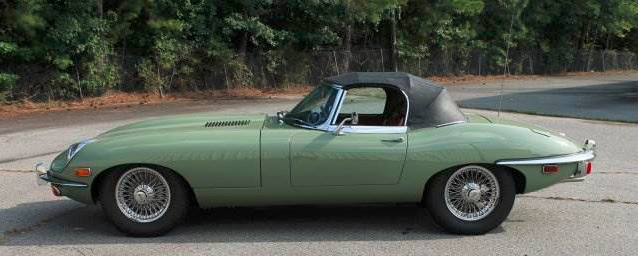 Timeless Stlye
This vehicle was said by Enzo Ferrari to be "The most beautiful car ever made." It ranked 1st in The Daily Telegraph's 2008 "100 most beautiful cars", and was on the top of the 2004 Sports Car International magazines "Top Sports Cars of the 1960s" list. We'd have to agree with them that this is one of the best-looking vehicles we've ever laid our eyes on, but it's got more than just looks going for it.
In its time, the Jaguar E-Type was one of the most advanced vehicles on the road. While most vehicles in the 1960s were using heat-sensitive drum brakes that are prone to failure, the E-Type was equipped with disc brakes, which are more reliable for sporting. Its 4.2L inline six cylinder engine produces 266 HP with a sub-seven second 0-60 time and a top speed of 150 mph.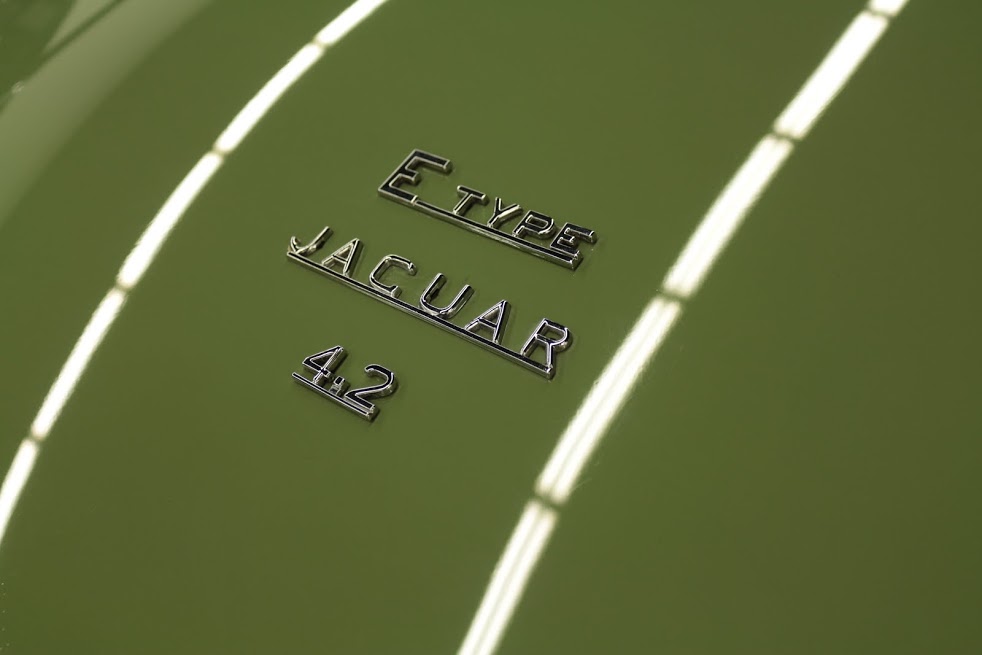 This vehicle was also featured on an episode of Comedians in Cars Getting Coffee, with Sarah Silverman. If you're a fan of Sarah Silverman or Jerry Seinfeld you're sure to enjoy this hilarious coffee-outing. As a bonus, you'll get to see the E-Type roam the city streets in all its glory.
See For Yourself
If seeing it in a video just ins't enough for you, come take a look at the E-Type in person at the next Raleigh Classic, or by appointment. If this car catches your attention (as it should) don't hesitate to come visit the show room and maybe even take it for a test drive. If the E-Type isn't your speed, be sure to check out the rest of our inventory.
The Jaguar E-Type Roadster is Truly an Automotive Legend
was last modified:
January 7th, 2016
by