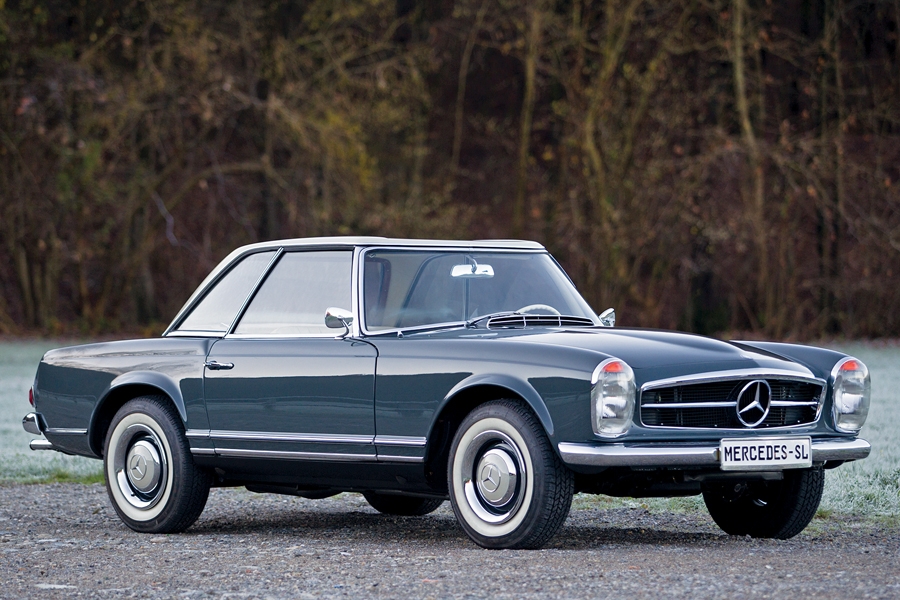 Does the car look familiar, but not the name? That's probably because W 113 was the base of the Mercedes-Benz 230 SL, 250 SL, and 280 SL – all legendary sport coupes in their own right.
The Mercedes-Benz W 113 made its first appearance at the 1963 Geneva Motor Show – back before roadsters really caught on in America. Originally, it was built to fill the gap between the gorgeously slow 190 SL, and the ferocious 300 SL supercar.
What the Mercedes-Benz design team came up with was a quick, agile, and comfortable convertible that was also one of the safest on the road.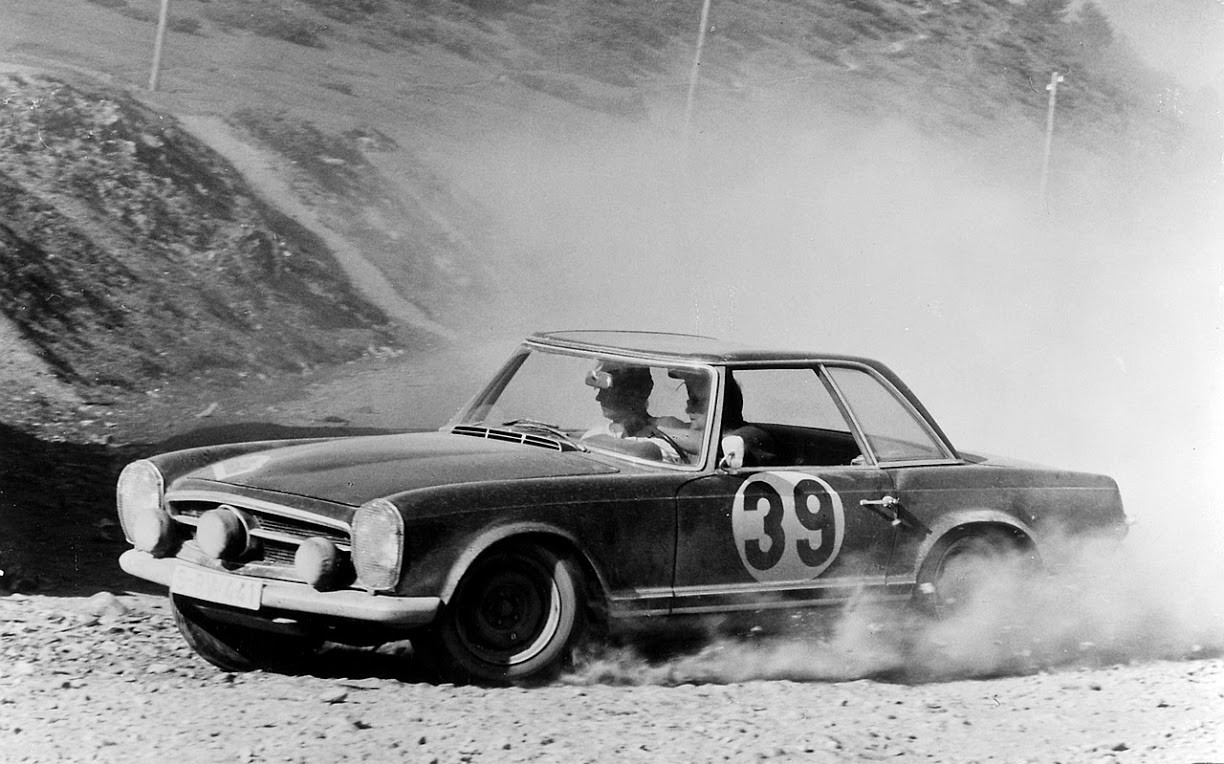 Béla Barényi, one of two lead designers of the W 113 models, was well-known as the most influential contributor to car safety of his time. He incorporated the large front and rear crumple zones of the W113, as well as the "rounded" interior with no sharp edges or hard corners.
The W 113 was also known for its unique concave hardtop roof add-on, from which earned it the nickname, "pagoda." A "pagoda" is actually the name for a tiered tower built in Eastern Asia as a place of worship.  Each tier of a "pagoda" is separated by a large roof that curves upward in the corners (as seen below), and the W 113's roof was said to resemble that curve.
Each W 113 was powered by a quick and reliable straight-six engine that could drive for upwards of 250,000 miles without a rebuild. Of all the classic cars, this is one of the few we'd drive daily. The only problem would be finding one.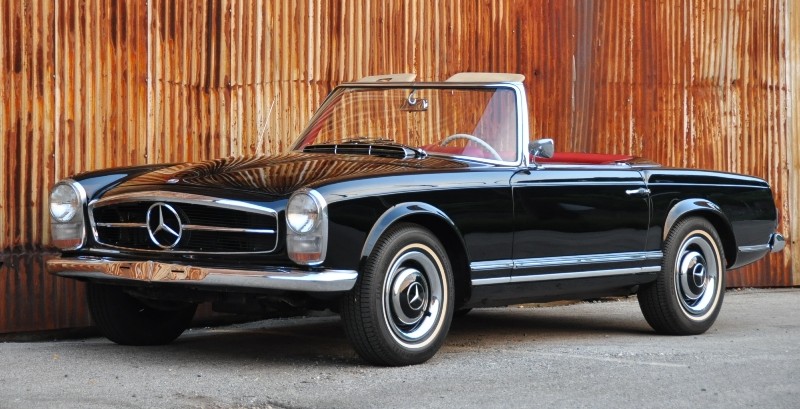 Between 1963 and 1971 only 48,912 W 113's were built. Of those, only 19,440 made it to the United States. Needless to say, if you find one, buy it. These 230, 250, and 280 SL's will forever be some of the most stylish, sporty, and classy coupes on the road.
If you're looking for one, feel free to check our inventory, or give us a call! We're always on the hunt for great classics, and you can bet we'd pick one of these up given the chance. Which classic car should we spotlight next? Let us know on Facebook!
Classic Car Spotlight: The Mercedes-Benz W 113 "Pagoda"
was last modified:
February 12th, 2016
by