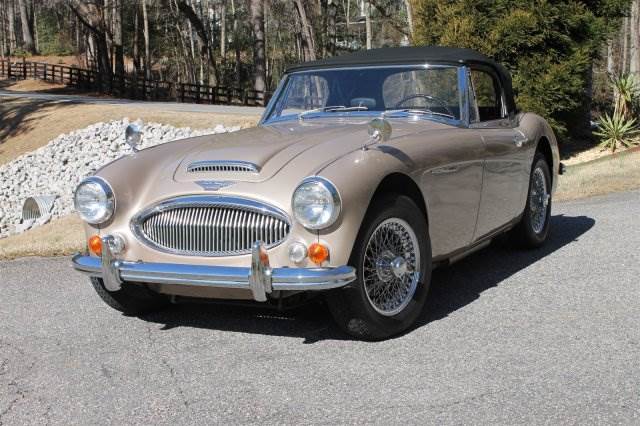 The time has finally arrived for the Summer 2015 Raleigh Classic Auction to begin, and we want to make sure you've got all the last-minute information you'll need for attendance. If you're unsure where to go, don't know the schedule, or don't know what kind of cars there will be, don't worry. We've got you covered.
Raleigh Classic Location
NC State Fairgrounds Expo Center and Jim Graham Building
1025 Blue Ridge Blvd
Raleigh, NC 27607
(919) 821-7400
Raleigh Classic Schedule
Thursday, June 18th, 2015 – 5:00 p.m. – 8:00 p.m.
Special preview of cars available for auction. This event is open exclusively to registered bidders and will offer complimentary refreshments.
Friday, June 19th, 2015 – 9:30 a.m. – 6:00 p.m.
First day of auction. Spectators may now attend. Registered bidders can receive complimentary breakfast from 8:30 a.m. – 9:30 a.m., and complimentary lunch from 11:30 a.m. – 1:30 p.m.
Saturday, June 20th, 2015 – 9:30 a.m. – 6:00 p.m.
Second day of auction. Complimentary snacks will be available for all registered bidders, and spectators are welcome.
Sunday, June 21, 2015 – 8:00 a.m. – 2:00 p.m.
Check-out. Auction office will close at 12:00 noon. All vehicles must be off the property by noon Monday, June 22, 2015.
Don't Miss Out
Come out to this year's Raleigh Classic and watch cars like the 2015 Challenger SRT Hellcat get fired up on stage. If you've never heard a 707 horsepower engine, we recommend it. General admission is only $10 per day, or $15 for two days.
Can't make the auction? Follow us on twitter instead @RaleighClassic for live updates at the auction each day. Also be sure to view our brochure if you're interested in what will be rolling across that stage come tomorrow. Drive safe, and we'll see you soon.
2015 Summer Raleigh Classic Starts Today
was last modified:
June 18th, 2015
by