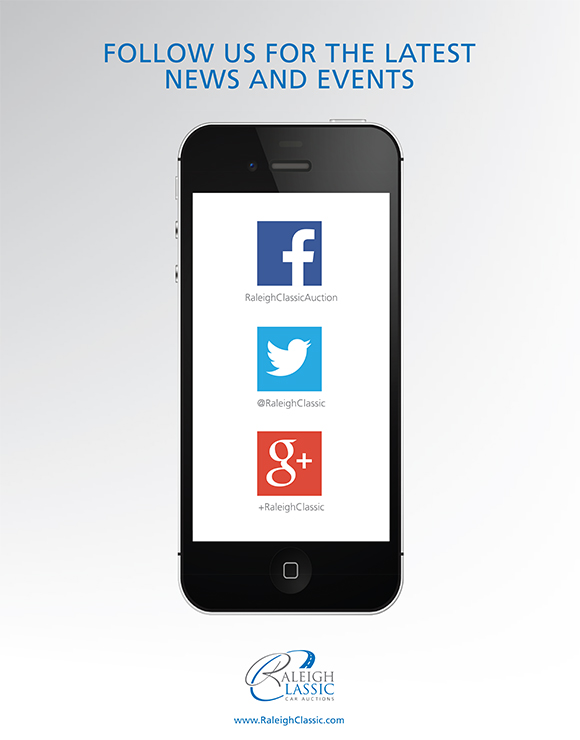 Today we want to wish everyone a happy Monday and encourage you to follow us on social media if you haven't already.
Click any or all of the links below to follow and receive updates on your preferred platform:
Learn extra tidbits about the auction, receive links to our blog posts as they go up, and interact with us. Above all, stay connected and stay informed with the premiere classic car auction of the Triangle.
Stay Connected with Raleigh Classic on Social Media
was last modified:
February 4th, 2015
by