As bloggers for a local auto group, it's not unusual for us to shamelessly borrow ideas from bona fide auto journalism outfits. Jalopnik posted a challenge over the weekend that caught our eye and we thought it would be fun to try with our current allotment of cars. If you aren't in the know, Jalopnik regularly solicits its readers for crowd-sourced content, the result of which is usually presented as a list of the top however many whatevers. In this case, the challenge that got our attention was for "the best classic cars for less than $50,000."
Here's the pitch:
"The current classic car market is the best that it's ever been, and the iconic cars of yesteryear are skyrocketing in value – but can you get in on the ground floor of the lucrative and promising collector car scene for less than $50,000?"
Obviously our cars aren't definitively priced, but using your knowledge of the classic car market, your experience at past auctions, and our brochure for the upcoming auction we imagine we could still come up with a good list. Use our website to find the perfect car to start a collection. Try to keep it under $50,000, and if we get enough responses, we'll post the list later in the week.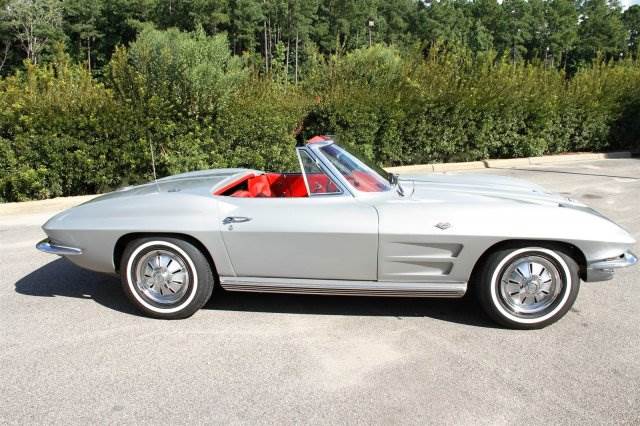 We've got a few ideas to get started. There's a spiffy looking 1964 Corvette here that's one hundred percent original. Not only does it have a fully functional 327 V8 and 3-speed manual combo, it also looks fantastic with its silver paint and red interior. Best yet, it's estimated to go between $36,000 and $45,000 at auction in December.
We're also looking at this 1964 Thunderbird with red paint and black upholstery. It's equipped with a 390/300-horsepower engine, a Factory Chrome Package, and a Roadster Kit, and it's estimated to go for under $40,000.
These are just a couple of cars that stand out to us in the next edition of the Raleigh Classic Car Auction. Take a good look at our brochure and let us know what you're excited to see in December. Also, make sure you've registered to bid if you haven't already.
Starting a Collection: Which Raleigh Classic Car Would You Buy?
was last modified:
January 7th, 2016
by