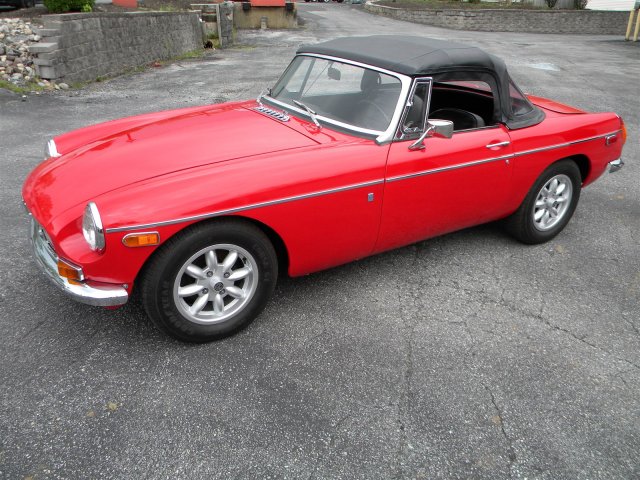 The platonic ideal of a "sports car" is represented in this 1971 MGB Roadster. Speaking about the 1966 version, Jerry Seinfeld called it, "The most purely classical expression of sports carness ever." It has the compactness, linear design, and spunky throttle note that make it a cheerful sojourner among the SUVs and bulky cars of the day. Many cars are designed to offer more everything: more horsepower, more technology, more features, more options. The MGB says, "Wait, a minute; how about less?"
This is the kind of car that people love to give the thumbs-up when you're out driving. The guy with the practical sedan is really wishing that he had a car like this, and when he posts pictures on social media with arms crossed and intimidating sunglasses, what he's really thinking is, "Maybe in a few decades after I've paid off the house I can get something fun." Whether you're cruising to Morehead City for a weekend or climbing the switchbacks of the Appalachian Mountains, you'll be doing it in a way that no one else can replicate.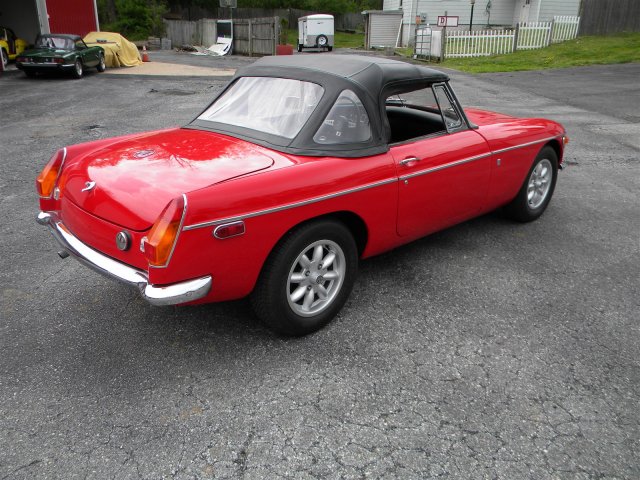 This particular MGB has been completely restored. It has a new convertible top, interior, carpets, door panels, metal floors, clutch and an engine that's been rebuilt to the original factory specifications. It's basically a time machine back to 1971 as if it came straight from the manufacturer. This ensures that you can have years of fun in a convertible that looks unlike anything that's being produced today.
MG Cars was a British car manufacturer named Morris Garages after William Morris. The MGB was first made in 1962, and would last until 1980. You can view the listing for this 1971 model, and come see it in person on June 19 at the NC State Fairgrounds Expo Center. The summer auction itself will be held June 20-21 and you can get the details on that here.
The Casual Spiritedness of the 1971 MGB Roadster
was last modified:
January 7th, 2016
by