If there were ever a vehicle that roared Americana, the 1969 Pontiac Firebird could do just that. It was a genuine artifact of the muscle and power on which we've always prided our vehicles. There was no Bluetooth connectivity or Blind Spot Detection; there existed the only two things that mattered: the car and the road. That's all you ever could need behind the wheel because the Firebird possessed an aura that made it an irresistible force and an eventual icon of the summer season.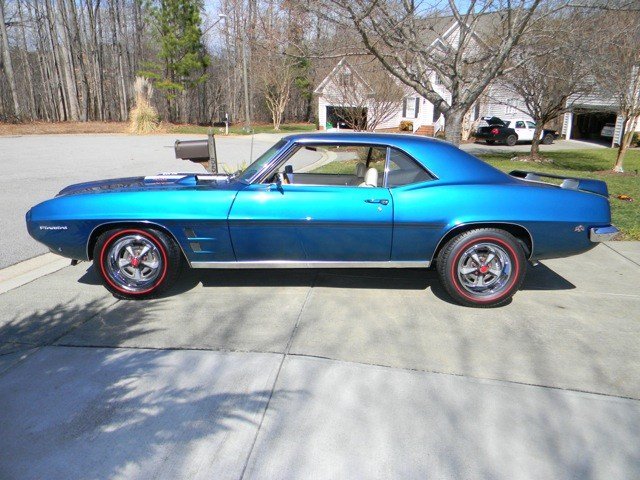 Production began on the Pontiac Firebird in 1967, so consumers relished the updates of its third iteration in 1969. A new front end design, sans the Endura bumper, gave the Firebird a far more muscular profile – a look of powerful distinction. On the inside, the instrument panel and steering wheel underwent revisions, which created a more condensed and easy-to-manage dash. It was this year that General Motors introduced an all-new locking ignition switch, requiring the switch to be relocated from the dashboard to the steering column.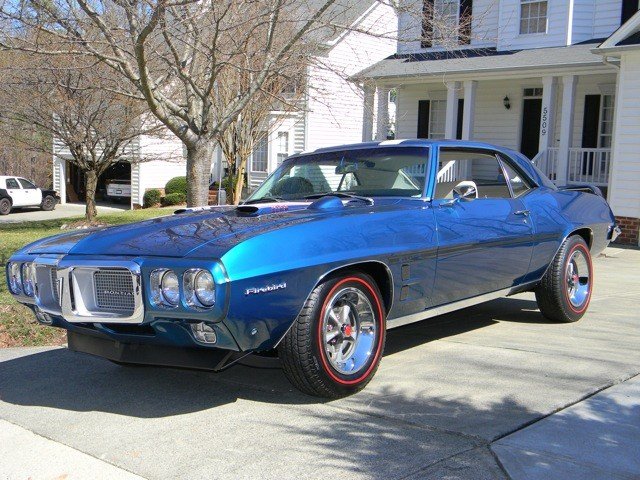 The 1969 Firebird also offered the "Trans Am Performance and Appearance Package," named after the Trans Am Series that included a rear spoiler. This particular version came with an additional Ram Air IV option for the 400 CID engine, which generated 345 horsepower. You'll notice some additions to the Raleigh Classic offering, such as a rear spoiler and hood scoop.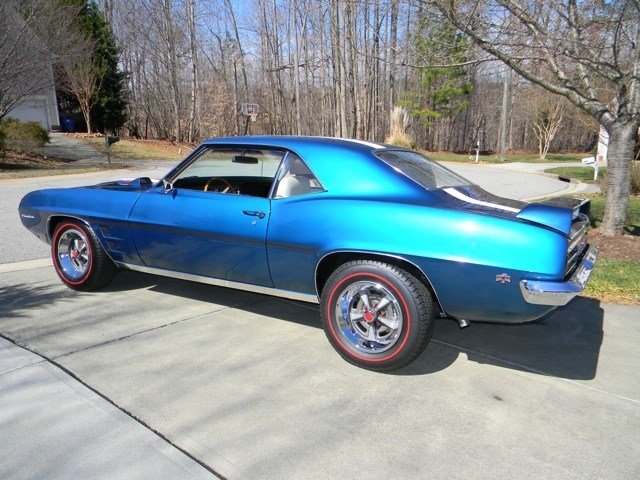 This 1969 Firebird 400 at auction comes with a 4-speed transmission. You can also relish the vintage air conditioning, four-wheel disc brakes, power steering, original clock, tilt wheel, hood tachometer, rear spoiler, and an added CD changer mounted in the trunk. This gorgeous model comes in Windward Blue and has a Parchment interior that is visually arresting. From end to end, the Firebird provides you an opportunity to enjoy a living piece of the past – a time when American muscle governed the roads.
If you are interested in this 1969 Pontiac Firebird, it will be available for viewing before auction on June 19th. The lot number is 178, and more pictures and details are available on its information page, here. If you haven't done so already, you can register to bid on the official Raleigh Classic website.
1969 Pontiac Firebird
was last modified:
January 7th, 2016
by