The 1940 Oldsmobile Series 90 Custom Cruiser boasted several firsts for the company. These changes came at a time when the entire automotive industry was only beginning to recover from a years-long downturn. Demand for the Series 90, the successor of the smaller Series 80, helped the automaker produce a staggering 185,154 vehicles. If any car deserves recognition as a classic, the Series 90 earned it.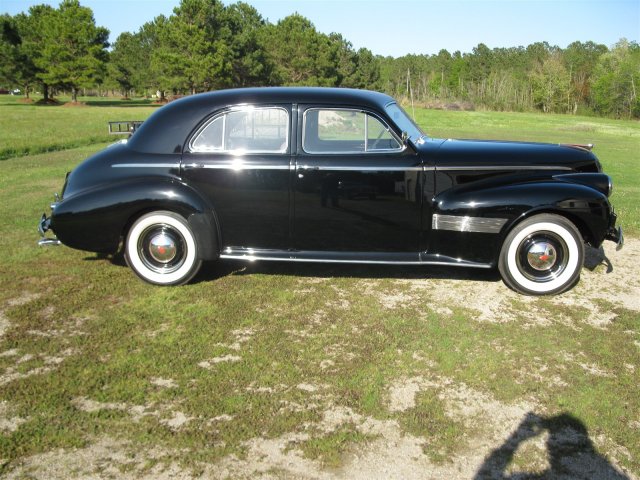 Among the firsts that the Series 90 offered, the Hydra-Matic may be the most impressive. This pioneering technology was the first fully-automatic transmission offered to an American consumer that hungered for something new – something different. Oldsmobile's Hydra-Matic more than satisfied the public with a smooth, enjoyable drive sans manual shifting.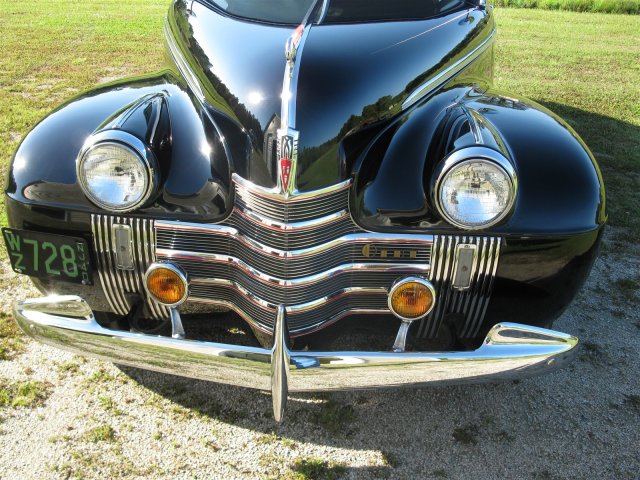 For those more concerned with aesthetics than technology, the Oldsmobile Series 90 was, and is, a visual masterpiece. Two sealed-beam headlights sat atop each end of a gorgeous horizontally-slatted grille, looking more integrated as seen in modern cars. Though it sat on a longer frame, many of the features were lowered to accentuate the flow of the design and allowed for visual distinction along its profile. Chrome housings embellished this car's attractiveness.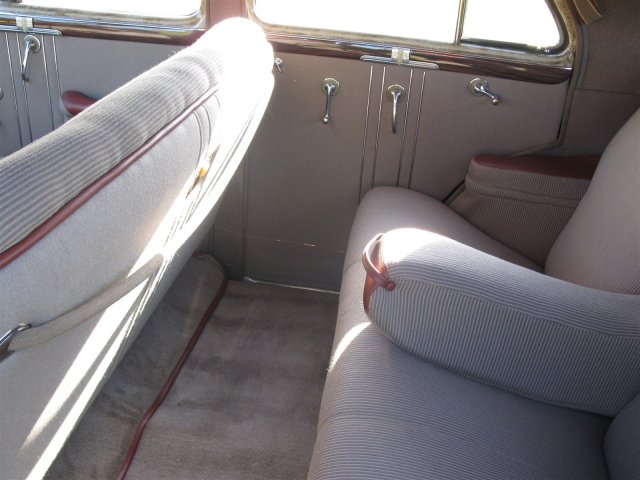 On the inside of this four-door, sometimes referred to as a Touring Sedan, Oldsmobile spared no effort in creating a cabin that spoke to a consumer's sense of class. The walnut-grain dashboard complemented any iteration of the cloth interior, and leather was optional. Its gearbox was placed directly beneath the steering wheel: Neutral, Drive, Low, and Reverse. This Series 90 was comfortable thanks to smart ergonomic design.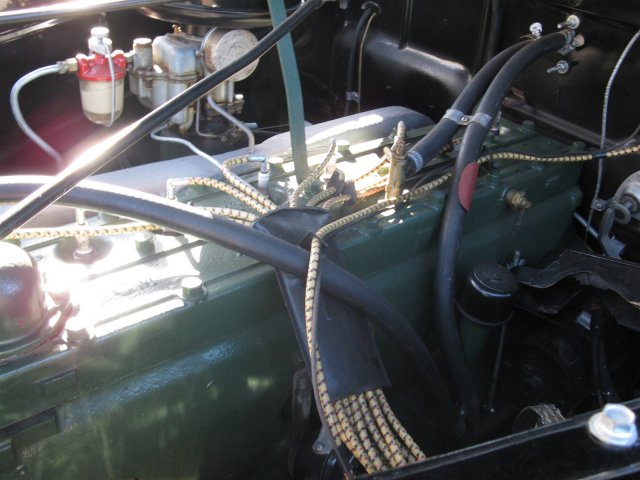 Raleigh Classic Car Auctions offers a gorgeous black 1940 Oldsmobile Series 90. It was completely restored in 2007 with all of the original metal. With an 8-cylinder engine that accrued only 21,000 miles and a re-upholstered interior – of a classic beige cloth that beautifully contrasts the black exterior – it will be hard to determine whether it looks or drives better.
If you are interested in this 1940 Oldsmobile Series 90, it will be available for viewing before auction on June 19th. The lot number is 199, and more pictures and details are available on its information page, here. If you haven't done so already, you can register to bid on the official Raleigh Classic website.
1940 Oldsmobile Series 90
was last modified:
January 7th, 2016
by