The 1935 Ford Slantback is something just a hair away from what you might find in an old James Stewart movie. As the nation was seeing light at the end of the Great Depression's tunnel, cars became slightly more sophisticated, which is reflected in this four-door. In many ways, its external features aren't too different from what we have today: front and rear bumpers, extensive use of steel, sophisticated head lamps, and a definite emphasis on styling.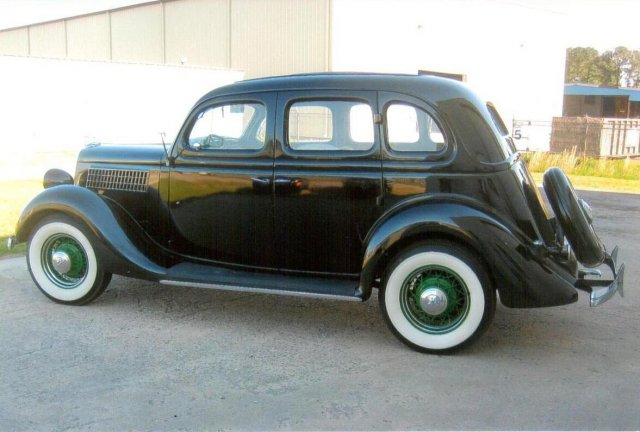 The Ford Motor Company had existed for 32 years at this point, a measure of time that allowed Henry Ford to refine his original designs. Five years earlier saw his introduction of safety glass in the windshield, and his first consumer-priced V8 engine two years after that.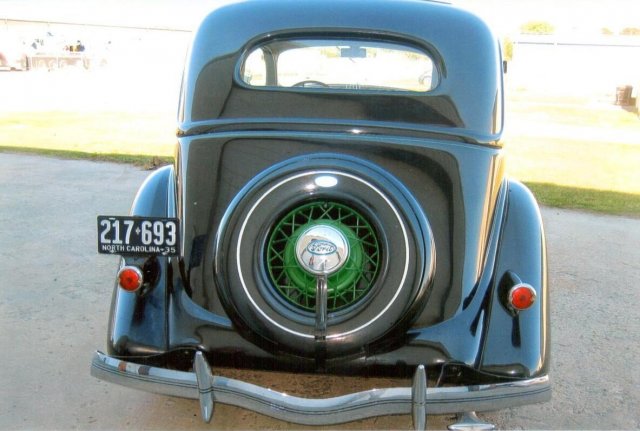 By the time this Slantback was produced, it had become clear that automobiles needed to provide safety and project status. One can easily imagine its sleek bonnet pulling up in front of the Capitol building in Washington D.C. to let a senator alight, or perhaps in the streets of burgeoning Chicago as a business magnate visited his properties. Even Mr. Ford himself could be envisioned standing beside his creation, posing for a picture or surveying the operations of one of his factories. The Slantback has the look of the modern American city, the urban zone, where industry and innovation unite amid skyscrapers and warehouses.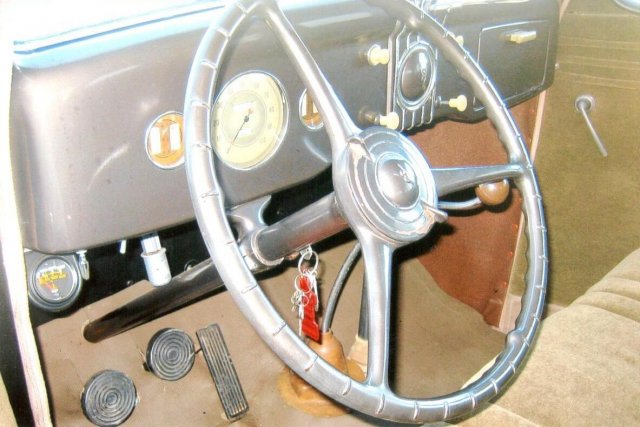 This particular model is fortunate enough to possess all of its original parts including pinstripe, wind wings, flying dog hood ornament, interior upholstery and a set of green hubcaps that are striking for a car so otherwise demure. We wonder what owner decided that his or her Slantback needed to have style as it wove through the streets of San Francisco or Dallas, something to catch the eye of passersby or a kid on the sidewalk. Whatever the reason, we're glad to see a piquant whorl of color.
If you are interested in this 1935 Ford Slantback, it will be available for viewing before auction on June 19th. The lot number is 325, and more pictures and details are available on its information page, here. If you haven't done so already, you can register to bid on the official Raleigh Classic website.
1935 Ford Slantback
was last modified:
January 7th, 2016
by