This charming 1919 Ford Model T Pick-Up Truck is an example of the freshness of automotive thinking at its beginnings. Just 13 years after Henry Ford started his motor company, the company had only recently adopted the oval-shaped logo that many of us associate with the brand. The model T is practically synonymous with warm apple pie and a wood-core baseball in a well-worn baseball glove. This utilitarian version showed an evolution in the original design, something more rustic and functional for the American worker than a mere people mover.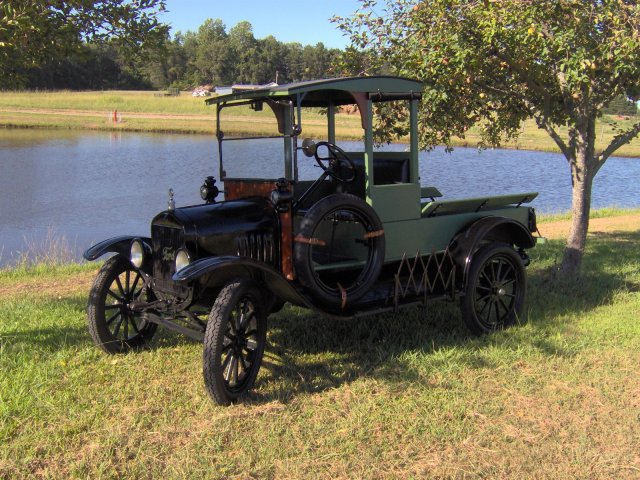 The wooden flatbed has slanted buckboard sides that wouldn't look out of place on a farmer's wagon a half-century before, and it might be this connection with farmers, horses and hay that Ford was using to develop its early pick-up designs. Instead of the bulk we're used to today, the 1919 truck had freshly-painted wood panels as green as a North Carolina forest. Its front panel, however, is a gorgeous piece of carefully-protected wood that looks like something you'd find in a hobbit's home.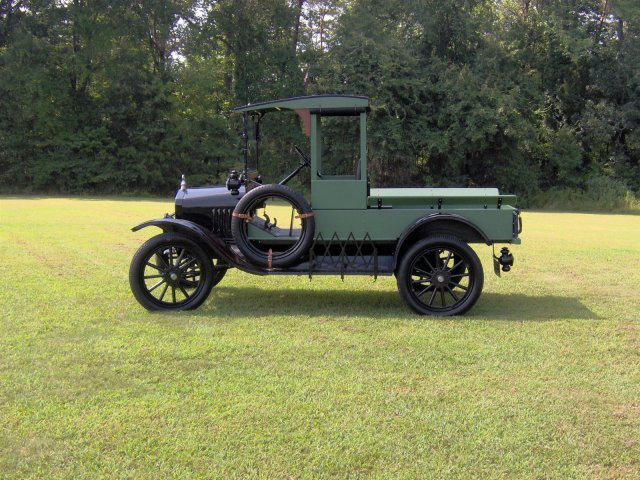 The spare, lightweight body has curious features such as a single taillight that resembles a kerosene lamp, magneto electric starter switch that you might remember from John Steinbeck's East of Eden, curtains for the windows, separate gas pedal just for reverse and wood spoke wheels. Does a truck need these things? Maybe. Modern trucks have decided they do not. Yet there might be something lost in the telling, something that made this era of automobile eligible for Steinbeck in a way that the cars of today would not.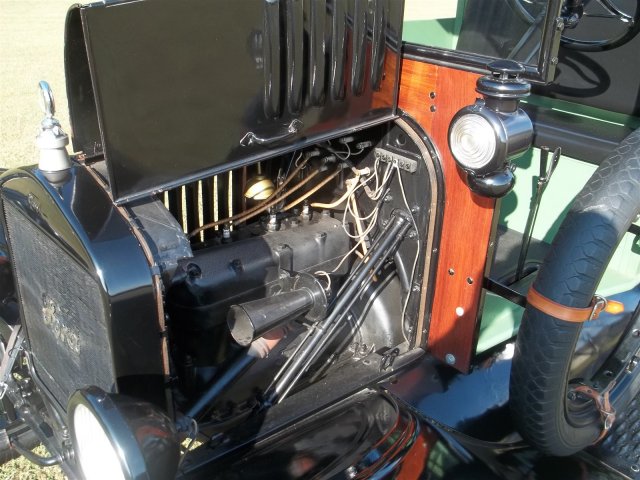 Its cab is more gazebo than safety cage with wooden lattice on the side and spare tire strapped in place. And yet when we picture the early American worker parked under the shade of an oak tree, legs dangling off the bed's edge, maybe tossing discarded strawberries into the grass, it's this truck we imagine.
If you are interested in this 1919 Ford Model T Pick-Up Truck, it will be available for viewing before auction on June 19th. The lot number is 359, and more pictures and details are available on its information page, here. If you haven't done so already, you can register to bid on the official Raleigh Classic website.
1919 Ford Model T Pick-Up Truck
was last modified:
January 7th, 2016
by