At the Raleigh Classic, we appreciate all cars, regardless of their generation. It's amazing to see all of the features and options – as well as the standards – that have shaped the modern vehicle. There are few better windows into our recent past than the cinema, so we chose three iconic films that our younger readers may not have seen before and our older readers can reflect on to enjoy. Our team selected three iconic movies that features (not just a quick cameo for advertising dollars) a classic car from the 1960s…
There'd be too many from which to choose if we kept it open to any decade. Enjoy!
Bullitt (1968)
Steve McQueen starred as Frank Bullitt, a rough-and-tumble San Francisco police detective. The film begins with Bullitt on assignment to protect a Mafia informant by the name of Johnny Ross, who is set to testify against his fellow mobsters before a Senate subcommittee. Things go awry on the way there when two hitmen kill Ross – but things don't quite add up to our hero. Bullitt decides to investigate the case, bringing upon him the ire of the ambitious Senator Walter Chalmers. The senator, also head of the aforementioned subcommittee, attempts to stop the investigation; while Bullitt is hindered in finding the killers and discovering the mole who leaked the location Ross's hideout, he isn't going to stop.
During the filming of Bullitt, two 1968 Ford Mustang GTs were used for the legendary chase scene that screeches through San Francisco streets.
'68 Ford Mustang GT Highlight – 390 cubic inch V8 engine that generated 335 horsepower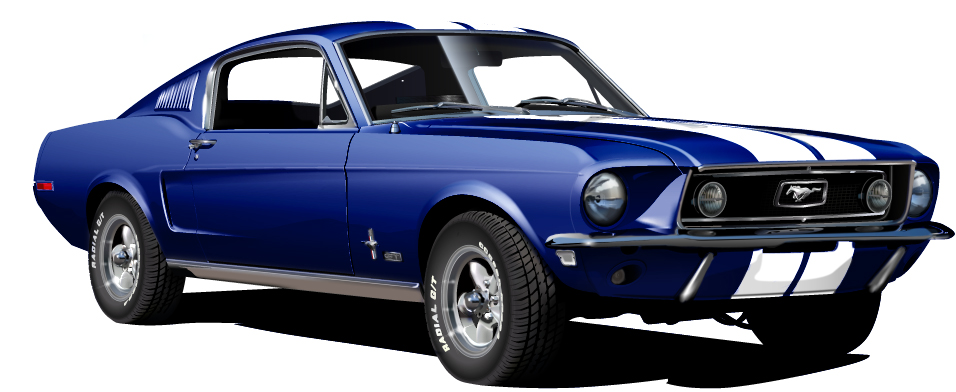 The Blues Brothers (1980)
Not that any of these movies needs an introduction, The Blues Brothers is a classic film that still garners laughs today. Two brothers, Jake and Elwood Blues, need to raise money for their childhood parish. They endeavor to reunite their old band, taking the show on the road, to reach the $5,000 mark needed to accomplish their goal. While on the tour, the brothers of blues manage to leave a wake of chaos and pure havoc across the city of Chicago – and much of the Midwest.
It not only appears throughout the Blues Brothers film, the 1967 Cadillac Sedan DeVille is the most acclaimed Cadillac in history.
'67 Cadillac Sedan DeVille Highlight – 429 cubic inch V8 engine that cranked out 340 horsepower (oh, and its legendary luxurious interior)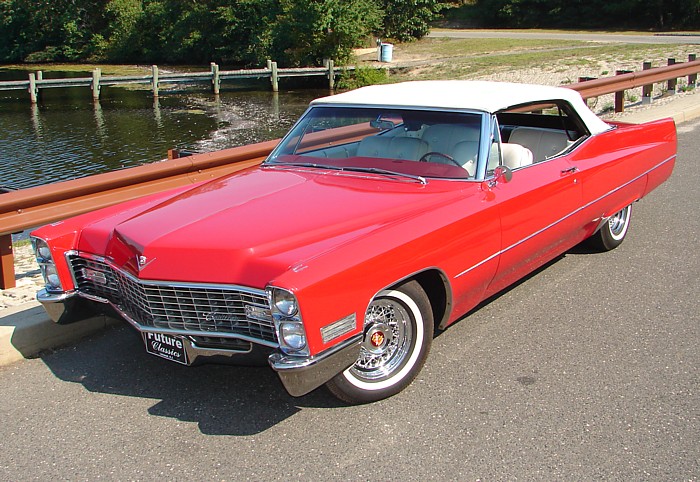 The Italian Job (1969)
Charlie, a hapless gangster, was just released from prison. Now, he wants to make his name by doing something big: stealing four million dollars' worth of golf arriving in Italy. Before he can make this happen, he needs financing, and who better than Mr. Bridger, a Mafia-esque boss. With the financing and a crew, Charlie puts his plans in motion – distract the authorities with a massive traffic jam. A legendary car chase ensues through Italian streets, buildings, rivers, sewers, highways, and rooftops. If you haven't seen it, you must.
While we should give credit to the three Mini-Coopers that are used for the car chase, we can't help but feel awe for the 1962 Aston Martin DB4.
'62 Aston Martin DB4 Highlight – its design and performance is the foundation upon which future classic Aston Martins would be created, including the DB4 GT Zagato, the Lagonda Rapide, and the DB5.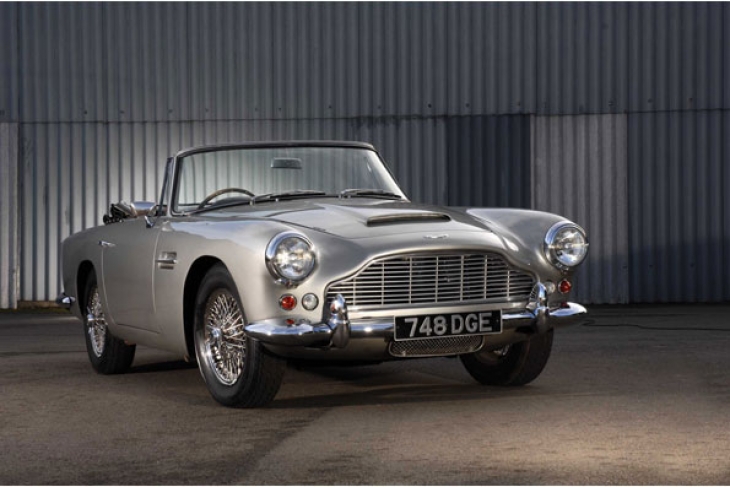 Three Iconic Films That Used a Classic Car
was last modified:
February 4th, 2015
by