In 1936, Buick made a transition from numbering its cars to naming them. The Series 40 automobile became the Buick Special, the Series 80 was renamed the Roadmaster, and the Series 90 was dubbed the Limited. For the Series 60, Buick's designers wanted a particularly meaningful name. It so happens that the 1936 edition of this car was Buick's first vehicle capable of reaching 100 miles-per-hour. Thus, the Buick Century was born.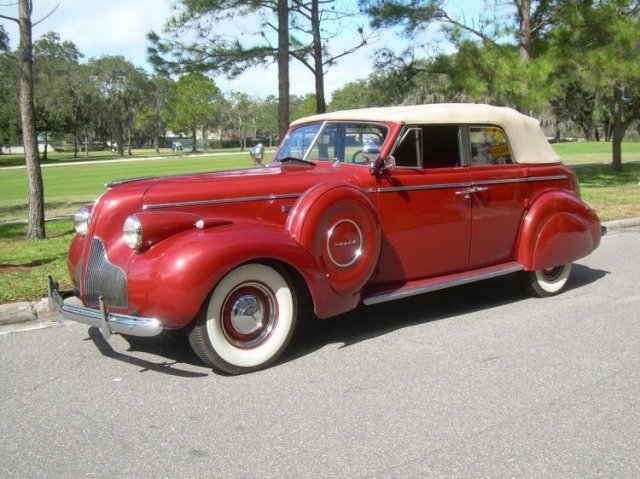 With a straight-eight engine that made 165 horsepower mated to a three-speed transmission, it was indeed the fastest Buick of the era, often referred to as the "banker's hotrod." The 1939 Phaeton style seen here is an especially rare collectible, said to have been one of only about two hundred produced. Many ended up abroad, and it is estimated that only fifteen are left within the United States.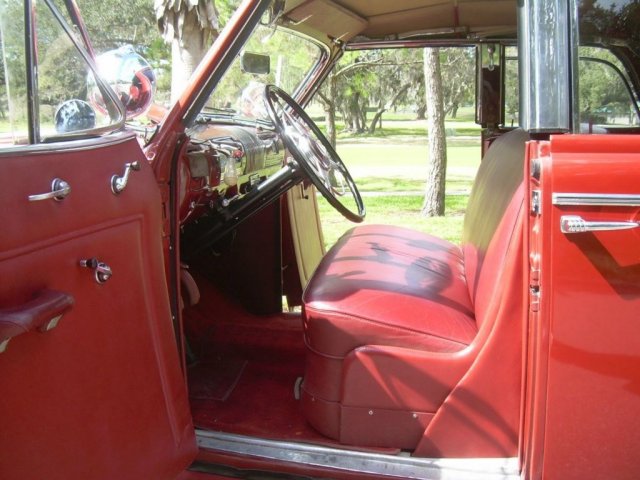 This treasure is a lustrous red color with a white cloth-top. It would hardly be a Buick without generous dashes of chrome on the grille, side mirrors, around the windshield, and along the side. At the time there were only two options available, both of which are present on this vehicle. Those are the dual spare tires mounted ahead of the front doors and the rear fender skirts. The red color scheme continues uninterrupted on the interior with a red dashboard and deep red seating.
Putting the top down, this 1939 Buick Series 60 Phaeton would look as much at home in a parade as it would speeding through the countryside. It's a car of statesmen, executives, and those of impeccable taste. This immaculate Century is as much a symbol of luxury now as it was in the late 30s. It's listed as Lot #385, and you can view the vehicle detail page for more information and pictures. Make sure to register for bidding in the Raleigh Classic if you haven't already. There's only a week left.
1939 Buick Series 60 Phaeton
was last modified:
January 7th, 2016
by