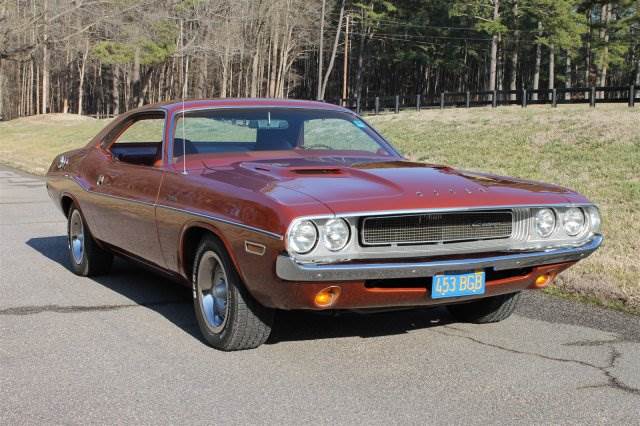 When it comes to classic cars, there's a lot to know, and we try to keep you well informed on a variety of subjects. Lots of these relate to the basics of owning and maintaining a classic car. What we don't talk about that often is actually driving your classic car.
Some of you may be thinking, "Well driving it is the easy part," and we might agree, but that's only because you're going easy on your car when driving it. Haven't you ever wondered what cars were really made of? Don't you want to know some honest-to-goodness statistics? We're talking about raw speed, the number that everyone wants to know about any car. Surely you've stopped and asked yourself: "What's the zero to sixty time of my classic car?"
Well you probably aren't going to take your well-maintained antique out to a drag strip or a race track to find out. Luckily, there's a great resource online where you should be able to look up your car's times.
The aptly named zeroto60times.com has a wealth of information on all things related to automotive speed, and it's easy to get lost looking up records for whatever your dream car might be. We're interested in the Classic Car list, which lets us sort alphabetically, my model year, or by speed. Once you have things sorted to your liking, it's the easiest thing in the world to scroll down and find the car and time you're looking for.
For instance, we have no trouble telling you that the 1970 Cadillac Eldorado hit 60 mph in 9.5 seconds. The 1970 Chevelle SS does it in only 5.3 seconds. What about a 1968 Dodge Charger? That car gets from zero to sixty in just 4.7 seconds. The list goes on, but we'll leave you with one more: 4.5 seconds for the 1965 Shelby Cobra 427 S/C.
If you're more of a quarter mile time person, don't worry. They've got those, too. We encourage you to dive in and find out exactly how fast your classic car is. Just visit zeroto60times.com for all measures of straight line speed. As for the Raleigh Classic, we'll be right here when you get back. We're not going anywhere fast.
Classic Car Zero to Sixty Times: How Fast is My Classic Car?
was last modified:
February 19th, 2015
by