Classic vehicles derive their allure from, quite often, disparate characteristics. Some were wildly popular due to their unabated power and, subsequently, were mass produced to meet demand. Others met a hesitant audience but would later enjoy deep appreciation for their beauty and innovation. At Raleigh Classic, we champion these cars and trucks by hosting auctions that match them with enthusiasts who will preserve their essence.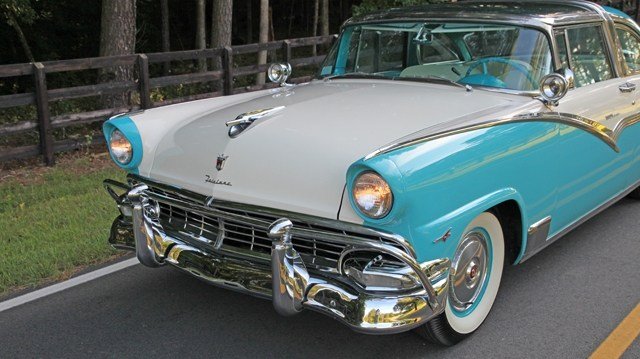 One of the most unique cars that will be on display for the auction – also one of the most desired models – is the 1956 Ford Crown Victoria "glass top." This is a two-door coupe that seats six people, and it was a sibling within the Fairlane range. The name highlights the differentiation between it and the regular Victoria model; the Crown Victoria had a stainless steel band, an extension of the B-pillar, which "crowned" the roofline.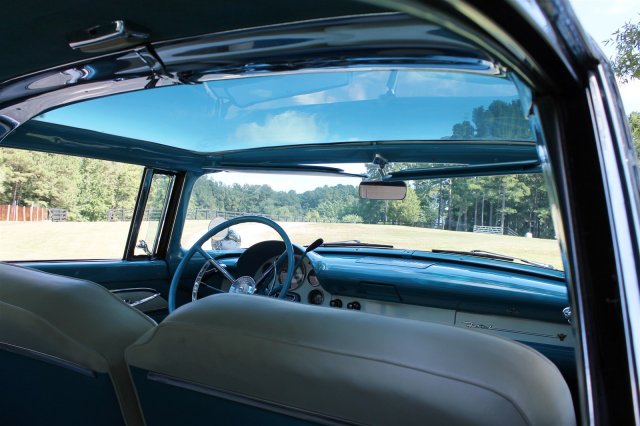 This particular version had smoked acrylic glass as part of the roof in front of the steel band. It was commonly known as the "Glasstop Vicky." For consumers who did not want the sun constantly shining on them, an optional sunshade attachment could snap in place to cover the glass from inside the cabin. Air conditioning was another desirable option.
Every facet of this car was conceived from impressive creativity. Sculptured chrome, the innovative glass roof panel, and an inspiring two-tone paint (turquoise and white) all comprise a vehicle that serves as an example of American ingenuity. The interior color scheme matches the exterior in a manner that is both attention-grabbing and classy: a perfect mixture of elegance and ostentation. It is a car that Ford manufactured to be seen.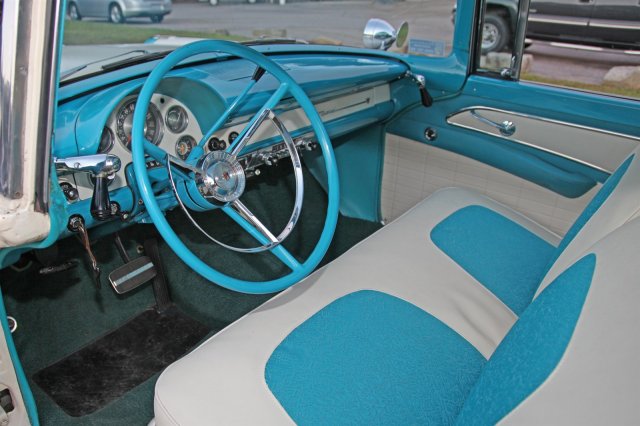 The 1956 Ford Crown Victoria up for bidding at the Raleigh Classic is exceptional in every way. Though it transitioned through a number of owners – starting with Kermit Dotson of Beach City, Ohio – the car still looks pristine and crisp. Some of the great optional equipment this cars boasts includes power steering, power brakes, power windows, power seats, and front and rear "crash bars." There is, however, so much more to love and appreciate about this car.
We hope to see you at the Raleigh Classic, starting this Friday. All it takes is a quick registration process to become a bidder, which you can find here.
Even Gatsby Would Be Green with Envy over This 1956 Ford
was last modified:
January 7th, 2016
by