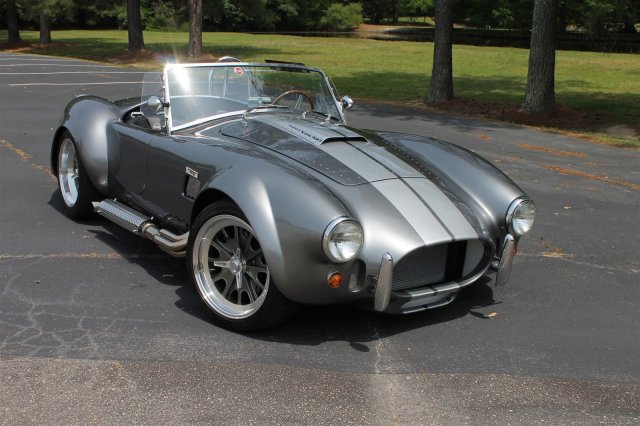 Some cars' bodies are so bland that you can't imagine anything different about them. Thankfully, the same is true of cars with highly distinctive body styles such as this 1965 Ford Cobra. Its swollen haunches, super-wide lower half, and hourglass waist all look completely incongruous with today's flatter designs, and its physique is reminiscent of the 1957 Ferrari 625/250 TRC. Has anyone ever confused you with a world famous celebrity? That's essentially what people do with this Cobra every day.
Genes like this don't come from nowhere, so it shouldn't be a surprise that the Cobra is the result of a collaboration between Ford, British company AC Cars, and an independent American auto designer named Carroll Shelby. AC Cars is one of Britain's oldest carmakers with roots back to 1901.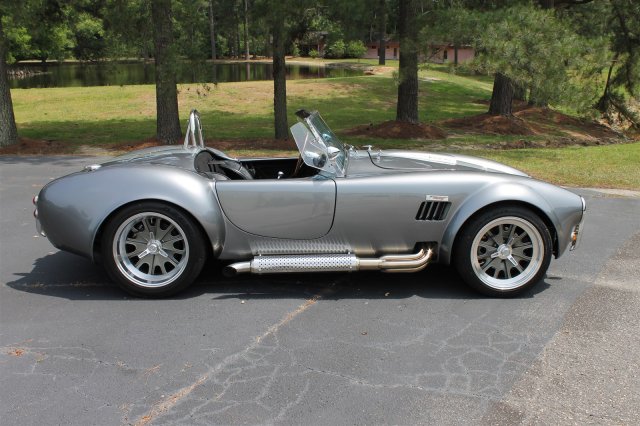 In the early 1960s AC had a hand-built roadster body that used steel tubes for the frame—hence the Cobra's curves—and aluminum body panels. The only problem was the engine: a pre-World War II BMW design, it couldn't begin to plumb the depths of the chassis' abilities. After unsuccessfully trying a Chrysler upgrade, AC asked Ford to send an engine.
While that was happening, a retired Formula One racer named Shelby took an interest in AC Cars' roadster design and asked if they would like a more powerful engine. They agreed, Shelby approached Chevrolet, and Chevy declined because they didn't want a Corvette competitor. Sensing opportunity, Shelby turned around and asked Ford if they had anything more powerful in development, something that wouldn't compromise the roadster's lightweight body. Ford revealed a new small-block V8 and the rest is history.
This particular Cobra has a custom 427 cubic inch engine that produces upwards of 500 horsepower. It has never been raced and has logged only 2,000 miles. As one of the more historic and visceral autos up for bid, it will draw a lot of attention at this week's auction and will be a crowd favorite. For more photos and details, visit its page, then register for the auction this Friday and Saturday. We hope to see you there!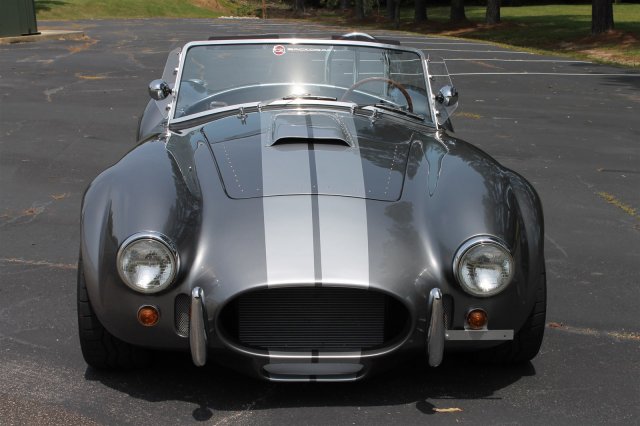 The Ferrari-esque Curves of the 1965 Ford Cobra
was last modified:
January 7th, 2016
by