There are many vehicles across the globe that come with exorbitant price tags or boast of great rarity. Only a few can be considered truly exclusive, and we at Raleigh Classic honor a few of the rarest cars in the world today. Here is a list of four by order of their rarity, not cost.
1931 Bugatti Royale Kellner Coupe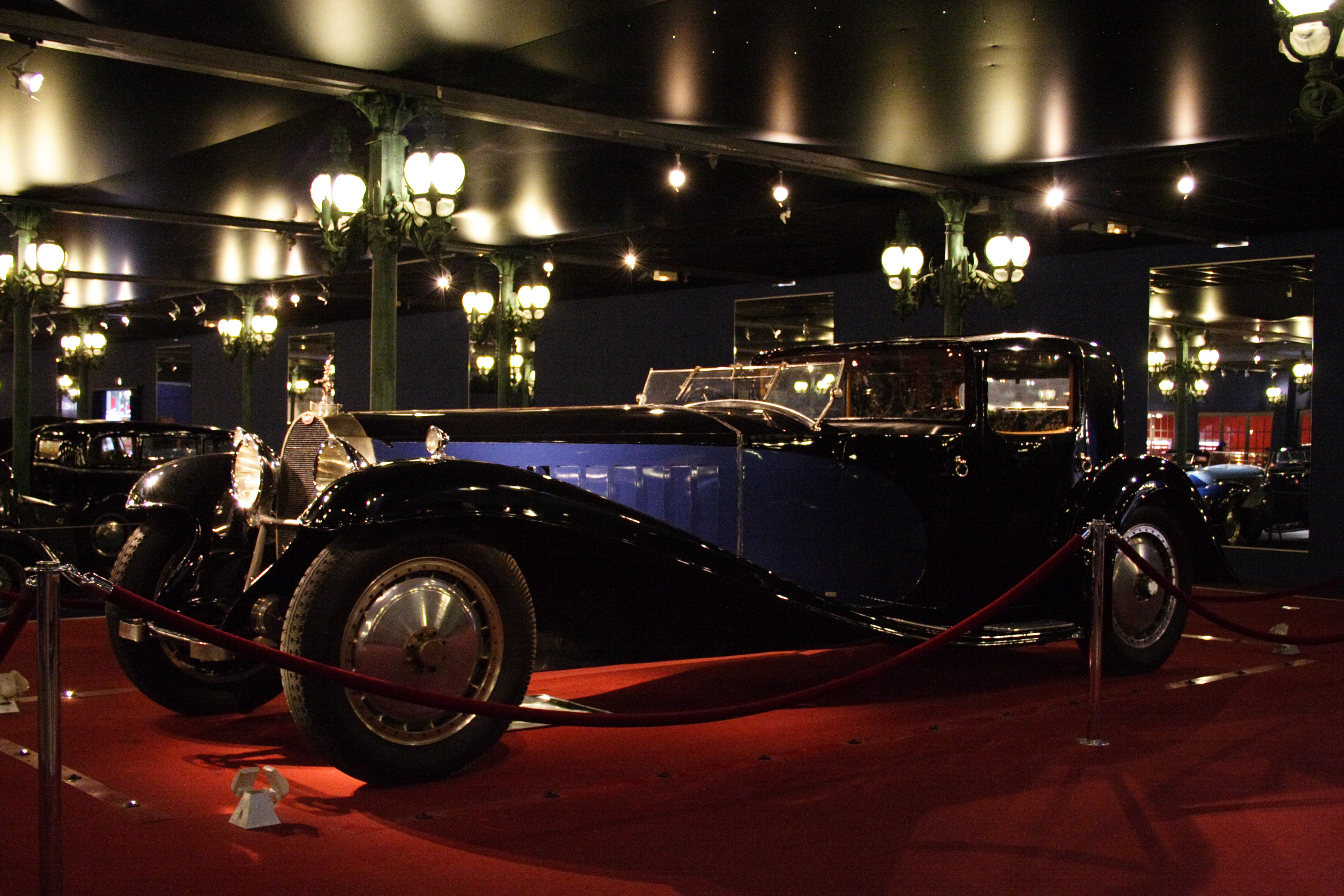 Not only is this vehicle extremely rare (only six ever made), it also maintains a position as one of the most expensive cars around the globe.
This vintage beauty symbolizes wealth and status in a manner that has yet to be rivaled. Its elegant curves, generous use of chrome, and uncanny prestige distance are but a few examples that make this vehicle so unique. One of the most striking features you'll notice is the separate compartment for the owners of the vehicle – after all, who wants to breathe the same air as your driver? Am I right?
Oh, and let us not forget to mention that the 12.7-liter engine that powers the Bugatti Royale Kellner Coupe was originally manufactured for aircraft.
If you'd like to get your chauffeur's hands on this vintage vehicle, your bank account better have a minimum of six zeroes preceding the decimal point — $19,000,000. Go get it, Rockefeller.
1954 Oldsmobile F-88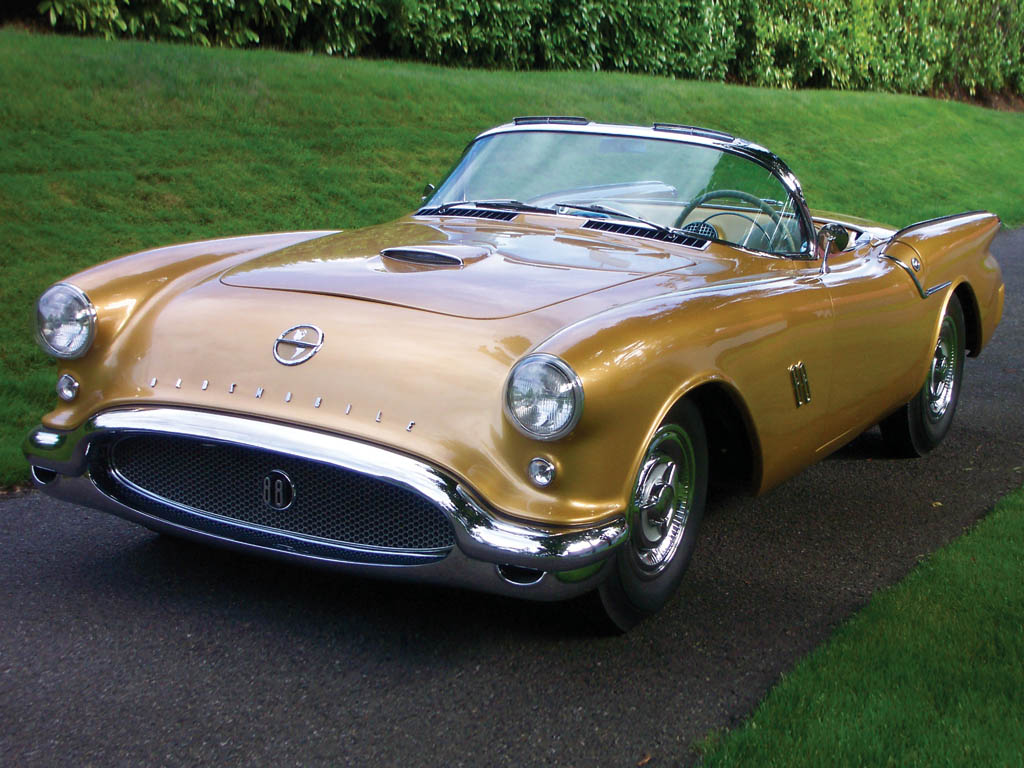 In this day and age, we might not view Oldsmobile as a cutting edge (or existent) make; however, the 1950s treated this auto company quite well. The 1954 "Olds" F-88 makes this list for two reasons: (1) it departed from Oldsmobile's typical architecture; (2) only four were ever produced.
As a matter of fact, most industry experts consider this model to be the one that heralded an entire new approach to car designs. We at Raleigh Classic applaud automotive evolution, and apparently so does everyone else. If you'd like to boast about something more exclusive than walking on the moon — twelve astronauts had that privilege – then you should be willing to pony up around $3.5 million.
And if you're wondering how a vehicle from 1954 could perform, the 1954 Oldsmobile F-88 had a standard 5.3-liter Super 88 V8 that could generate 250 horsepower. That's faster than President Eisenhower could get congressional approval for, well, anything for which he wanted approval!
1970 Dodge Coronet R/T
You've likely heard of the 1970 Dodge Coronet R/T, considering it is a classic American muscle car with an impressive 440 Mangum V8 engine that could crank out 375 horsepower. A choice of four-speed manual transmission or the legendary Torqueflite three-speed automatic gearbox made the car accessible to all buyers, and both included a console-mounted shifter. In the cabin, occupants delighted in the deluxe all-vinyl interior with carpeting, bucket seats, and a center console.
What you might not have known is that the Coronet R/T also offered a convertible version, which was completely unique for the time period. Unforunately, it's more likely that you'll turn the television to FXX and watch Petro Poroshenko and Vladimir Putin dash across an open prairie field toward each other as a warm spring sun gently kisses their faces and embrace each other in a glorious conclusion to their conflict than to purchase one of these. Why? Well, only two of these 1970 Dodge Coronet R/T convertibles were produced, and they fetch around $250,000 at auction.
Unlikely, huh?
1938 Phantom Corsair
If you've ever wanted to lay your eyes on a genuine manifestation of anachronism, then take a look at the 1938 Phantom Corsair.
Some of its futuristic features would become quite standard in today's market, such as the faired-in fenders and low profile. It does, however, seem to take stylistic cues from the caped crusader. The Batmobile – err, sorry, the Phantom Corsair was so unique that it, unfortunately, never made it to production.
Only one was ever made.
The Phantom Corsair was the brainchild of Rust Heinz, estranged grandson to the founder of the ketchup company that's worth billions today. It's tough not to wonder if the creators over at Detective Comics didn't borrow a few ideas from the Heinz family drama to create the Batman character…
Bruce Wayne, orphaned son of a very affluent family. He later becomes Batman – separated from the Wayne name – and in the first issue of the comic series, our dark knight drives the Batmobile (1939).
Rust Heinz, estranged grandson of a very affluent family. He later tries to become his own man – separated from the Heinz name – and creates the Phantom Corsair (1938).
The World's Four Rarest Cars
was last modified:
March 24th, 2022
by